Photo of a young African-American woman holding a pen
Stay On Track to Graduate On Time
Earn Transferable College Credit
Catch up or get ahead on your degree requirements with a variety of flexible course options. All University Extension (UEX) courses award UT Austin college credit, are transferable and appear on an official college transcript.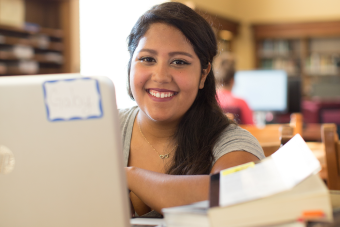 Enroll and start a course today.
Self-paced online courses are perfect for motivated and self-directed students looking to optimize flexibility without sacrificing faculty guidance. Register and start the coursework at any time, then proceed through the assignments at your own pace with feedback and grading from your instructor.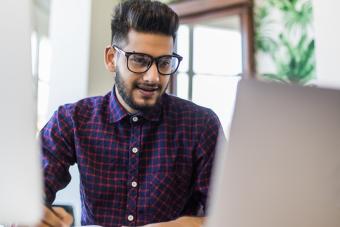 Build a more flexible class schedule.
Each semester UEX offers a variety of online courses to meet your needs for flexibility. Students complete reading assignments, watch lectures and complete online activities, with due dates and deadlines established within each learning module. Take these classes anywhere you have internet access.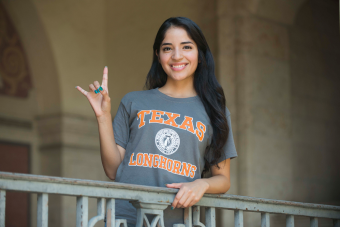 Achieve your education goals. 
Our students represent a diverse group of learners from traditional college student looking to get ahead (or catch up) on degree requirements to mid-career professionals needing prerequisite courses for graduate or professional school to college students at other schools where certain language and science courses are unavailable.
Information On University Extension

Open Enrollment: Simply register and take a course
UT Austin admission is not required to register and earn credit.
UT Austin students already enrolled in a degree program can take UEX courses, too.

Flexible Options
Self-paced online courses can be started anytime.
A variety of online course formats are offered each semester.

UT credit on your transcript
Courses are taught by UT Austin or UT Austin-approved instructors.
Credit is transferable and courses appear on an official university transcript.
UEX does not grant degrees, but courses can count towards degree programs.

Change to Exam Proctoring Service